Josam Company enjoyed an exceptional year in 2019!
These results would not be possible without the efforts of all of our Representatives. Josam Company is please to recognize the Representatives that surpassed our expectations in 2019 and contributed greatly to our successful year.
2019 CRAIG SWIDER PRESTIGE AWARD – MAYCO SALES of Dallas, TX
A second time recipient of the Craig Swider Award, based out of Dallas, Texas, Michael May and his team including Lauren, Bill, Scott, Ryan and Valente, are faced with one of the most competitive markets in the USA. While competitiveness is important, Mayco does not feel that this is the major factor for their success in selling Josam products. The Mayco team takes customer service to a whole different level and it is indisputably one of the key advantages that they offer to set them apart from their competitors and feels that it attributes greatly to their success. Mayco has done an excellent job selling all Josam products and it is their vast product knowledge and superior service that allows them to maintain their current customer base and continue to expand it. Aside from the impressive numbers that they put on the board in 2019, it is quite fitting that they are the recipient of an award in honor of a person that held the same high regard for customer service.
2019 PRESIDENT'S AWARD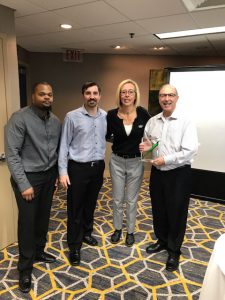 BARBIERI & KLINE, INC – Glenside, PA
One of the longest tenured reps on Josam's team, Jay Barbieri and his team have a long standing association with drains and are highly recognized in the Philadelphia, South Jersey and Delaware markets. Aside from the excellent customer service that Barbieri & Kline's team offers, Jay firmly believes that the basis for a successful path in selling specification products still is getting specified. With this in mind B&K spends a considerable amount of time at the engineer level and is one of the leaders in stainless steel Push-Fit and drain sales. Congratulations to the Barbieri & Kline team for an all around great performance in 2019!
PREMIER MARKETING, INC. – Mt. Juliet, TN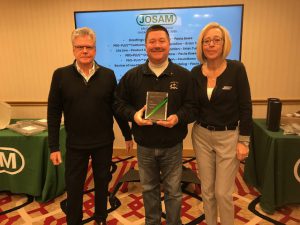 A first time President's Award winner, Premier Marketing INC or PMI, covers the state of Tennessee. Owned and led by Eddie Agee, Premier Marketing has been with the Josam team since 2011 and Josam was one of the first lines Eddie added when forming his agency. Eddie is constantly on the go in a geographically large state with a lot of windshield time between population centers, following up on projects and jobs. A customer or a regional manager is more than likely to catch him in his truck or "mobile office" between sales calls than in the office. Eddie's support team at PMI is led by Scott Vaden for inside sales and Sean Peterson an accomplished plumbing engineer himself before joining PMI, covering outside sales in East Tennessee. This three person team drives their success by focusing on the engineering community and getting Josam and specifically stainless steel products specified. They maintain strong relationships with their local distributors and work with various contractors or facility owners in the Tennessee market to make the sale, take the order, and get the job done.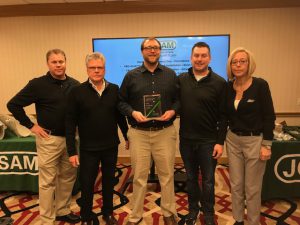 ASHWORTH-TRAIN & ASSOCIATES – Indianapolis, IN
Since coming on in our home state of Indiana in 2017, the team at Ashworth Train have been doing the ground work necessary to grow our business. Lead by industry veteran David Train, principals Jeremy Goodwin and Jim Bach have leveraged their strong commercial line card and industry relationships combined with home field advantage, to grow Josam sales across all product categories. Adding sales talent within the Northern and Southern markets with Angie Hummel and Taylor Mileham have paid great dividends in growing the business and Bob Arnold, James Milby and Taylor Goodwin do a great job of supporting the sales efforts from the inside.
RKR CORP. – Denver, CO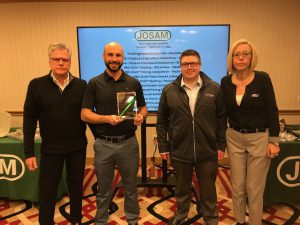 When defining the traits of a successful rep team, many things come to mind including reliability, confidence, sense of urgency, networking ability and well managed. The RKR team embodies these traits and many more. When RKR joined the Josam family in 2010, they were very strategic about how they presented the Josam product to the marketplace. They understood that they needed to walk the walk and earn the reputation of a "true drain rep" by being educated on the product, know the market and build market confidence. The RKR team has a very clear message to the market, we are here for long term and we want to earn your business. Each member of the RKR team goes the extra mile for the customers and the management team is dedicated to supporting them in their efforts.
2019 HONORABLE MENTION
Otto Sales – VA – Outstanding PRO-PLUS Sales
Fiskio, Inc. – MA – Outstanding Stainless Steel Drains & PRO-PLUS Sales
BMB Sales – NYC – Outstanding Stainless Steel Drains & PRO-PLUS Sales
S.E. Taylor & Associates – MD & DC – Outstanding Josam Product Sales
Ranvier Group – KY – Outstanding PRO-PLUS Sales
Pope Sales – Miami – Outstanding Stainless Steel Drains Sales
CSI Marketing, Inc. – MN – Outstanding PRO-PLUS Sales
Lewis Marketing – NC – Outstanding Stainless Steel Drains Sales
RKR Group – NM – Outstanding PUSH-FIT Sales
Spotswood Cotton & Welsh – GA – Outstanding PUSH-FIT Sales
Bennerotte Marketing Agency – MN – Outstanding PUSH-FIT Sales
Renco Sales – Southern CA – Outstanding Stainless Steel Drains Sales
The Lovell Company – UT – Outstanding Stainless Steel Drains Sales
J.A. Short Company – PR – Outstanding Josam Product Sales
Marsh & Moore – Orlando – Outstanding Josam Product Sales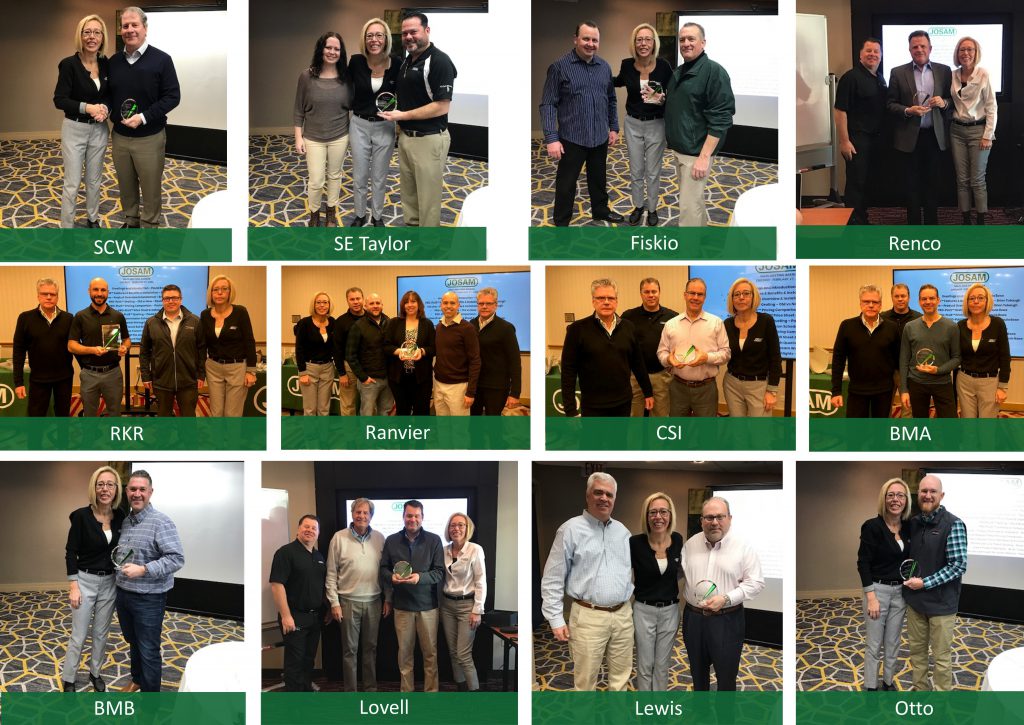 Congratulations to all of the 2019 award recipients.