While the unprecedented events this past year have affected most all of us in some way, the construction industry has been deemed essential and while different, we were fortunate to have been permitted to continue to operate our businesses. To effectively operate our businesses under today's conditions we have all had to make some very quick changes to the way that we have traditionally done business. We thank every one of you for your commitment to quickly adapt to the situation at hand and continue to carry the Josam banner.
Josam Company would like to specifically acknowledge those representatives whose exemplary efforts have earned them a spot on the 2020 list of award recipients.
2020 CRAIG SWIDER PRESTIGE AWARD – BURTON ANDERSON & ASSOCIATES of Wisconsin
Though one of our newest formed agencies, the team at Burton Anderson took no time to quickly acquaint themselves with all the Josam product lines. While leaning on the experience of Josam industry veteran Jason Peters, Ted, Marty and Chris hit the ground running with only Zoom training. Their ability to jump right in resulted in excellent results in all product lines. Amanda Kelly and Vicki, again with just a few Zoom training sessions, adjusted seamlessly to support the efforts of the outside sales team and quickly were taking care of the needs of the customers. Burton Anderson's excellent reputation with wholesalers, contractors and engineers in the Milwaukee market combined with the past efforts of Jason have quickly and impressively expanded Josam's market share. There is no doubt we will be seeing Burton Anderson on the award recipient list in many years to come!
2020 PRESIDENT'S AWARD
S.E. TAYLOR & ASSOCIATES – Northern Virginia, D.C. & Maryland
When Steve Taylor joined the Josam team of representatives in December of 2016 he was no stranger to drains. Steve has been very methodical in his plan to penetrate the market with the Josam product lines and his execution of that plan truly came to fruition in 2020! Steve's excellent reputation with all the major contractors in the market have re-established Josam as a leader in a market that they have not penetrated for several years now. The excellent support of Carey, Chelsea and Zack on the inside allow Steve to do what he does best and stay on the road selling! No doubt with this team, we ain't seen nothing yet!
BENNEROTTE MARKETING AGENCY– Minnesota and North & South Dakota
With a lot of geography spanning over three states and very limited travel, John Bennerotte and Rick Specken did not let any of the challenges in 2020 stop them from growing their market. Eric, Matt and Joe are the lifelines inside and provide excellent customer service, quotation and the warehouse support. Always looking for opportunities to grow their market they not only excelled on the iron but consistently capitalize on Push-Fit opportunities.
ASHWORTH-TRAIN & ASSOCIATES – Indianapolis, IN
We have always taken our hometown of Indiana, very seriously and the team at Ashworth Train is certainly doing us proud. Jeremy Goodin and Jim Bach put aside the challenges of trying to run a business and warehouse remotely and had a great year on all product lines. Working with our key contractor and wholesaler partners and servicing the wholesale market with quotes and troubleshooting Bob, James and Taylor did a great job on the inside servicing our key contractor and wholesaler partners. We are thrilled to have a team like Ashworth Train who takes the Indiana market as seriously as we do!
MAYCO SALES – Dallas, TX
Certainly not a newcomer to the Awards Recipient list, Mayco Sales continues to grow their already expansive customer base. When customers want someone with drain experience who can service them like no other Mayco Sales is the only rep firm they will call. With the addition of Rob Zurita on the outside sales team, Michael May continues to pass his drain expertise onto an ever-growing team. The outside sales team is supported by Lauren, Bill, Valente, Scott and Ryan who do an excellent job of making sure that commitments are carried out.
PMI SALES & MARKETING – San Antonio, TX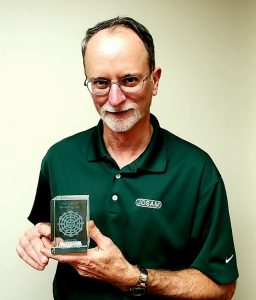 Led by CEO Mike Manis and Central Sales Manager George Phillips, PMI focuses on relationships and targeting the sale by working the jobs at the engineering level. Their success in continuing to grow the Josam line across all four product categories, is a true team effort given the wide area of ground they cover for Josam in the state of Texas. Outside sales team of Mike and George, Andy Chantos, Jeff Hall, David Walter, and Mark Wittenberg have the state well covered on behalf of Josam. The success of the outside team depends heavily on the team inside including Inside/Operations Manager, Paul Barker, backed up by Leticia & Lester.
2020 HONORABLE MENTION
BMB Sales – NYC – Outstanding Stainless Steel Drains Sales
RKR – CO– Outstanding PRO-PLUS Sales
Spotswood Cotton Welsh – GA – Outstanding PUSH-FIT Sales
CSI Marketing, Inc –MN – Outstanding PRO-PLUS Sales
DSC Pacific – Northern CA– Outstanding Cast Iron Sales
Southwestern Mechanical Sales – AZ– Outstanding PUSH-FIT Sales
PMI Sales & Marketing – Houston, TX– Outstanding PUSH-FIT Sales
Barbieri & Kline, Inc – Philadelphia, PA – Outstanding PUSH-FIT Sales
The Lovell Company – UT– Outstanding PUSH-FIT Sales
Thank you to all our representatives for their efforts in 2020 and congratulations to the award recipients.