Josam Company's Mobile Guide provides convenient access to Josam Company product information to users with smart phones and tablets. Whether you are researching Josam Company's cast iron, PVC, SMC/GRP, polymer concrete or stainless steel products, all data is formatted in a mobile friendly fashion.
Some of the many standard features available from this application include:
Specific product searches
Search by application
Browse entire catalog
Obtain list pricing
Instructional Videos
Find local representative
View detailed product information
Find installation information
View submittal drawings
The Josam Mobile Guide App makes dealing with Josam Company via a smart phone or tablet an effortless, comprehensive and satisfying experience.
Josam Company reserves the right to delete any files or folders created using the Advanced Features portion of the App. All files and folders are the sole property of Josam Company and as such will be maintained at the discretion of Josam Company.
Minimum requirements for the Josam Mobile Guide application:
iOS (iPhone, iPad, iPod) 5.0 or later.
Android 3.1 or later on a supported device. We define a supported device to be a device that: Is commercially available in the USA or Europe and, in other countries, available in an identical form to either the USA or European versions. In other words

a device that's widely available through a network operator or retail sales outlets.
Has the latest Android version officially supplied by the manufacturer installed on it.
Meets the following minimum hardware requirements:

CPU supports ARM instruction set
CPU runs at 600Mhz or above
Screen resolution no less than 240 x 320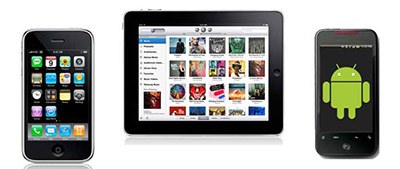 The space taken up by the app is 7.3mb.

Send email with questions or for Mobile App Support request.
Screen 3
Sample Screens
Screen 1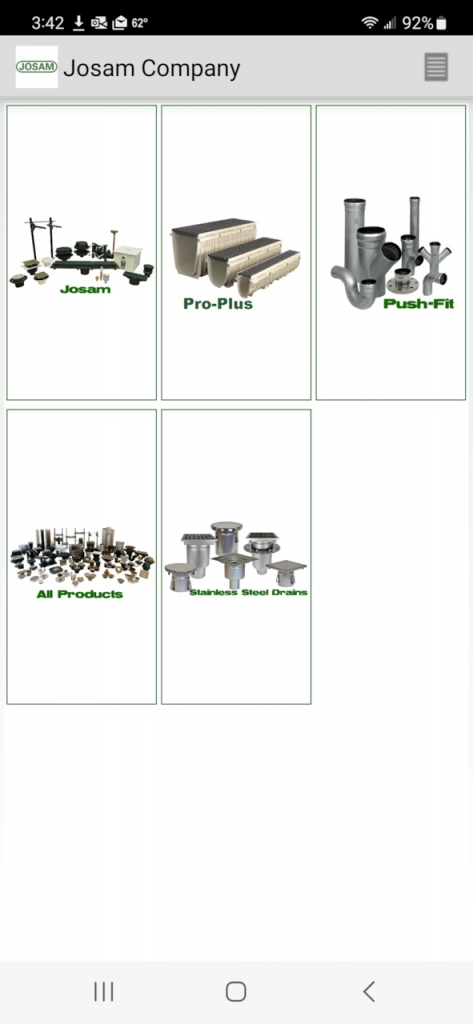 Screen 2
Screen 4