by B. Scott Holloway Jr.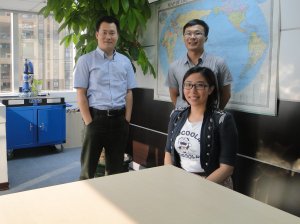 In 2006 Josam Company made the decision to open its first office outside of the United States, in Xiamen, Fujian located in the People's Republic of China. The goals of Josam's office in China were to improve product quality, reduce delivery times, and decrease product costs. The task of achieving those goals was a complex process that involved building a new supply chain and forming long term relationships with overseas vendors.

The long term goal for what Josam needed to accomplish in China was well understood but the short term goal of how to get there in a country as large as China was the challenge. Things like locating an office, furnishing it, getting a business license, and opening a company bank account needed to be done in a business and regulatory environment that was very different from the United States. Oh yes, and there was the fact that Josam had to hire staff in a country where we did not have an actual office or a way to legally pay our staff since we had no company bank account. Think about it for a minute as you read this article, would you want to work for a company with no history in your country, products that are relatively unknown, oh yes and your boss would be a 26 year old who could speak very little of your own language. Would you take that risk and join this company? Well that was Josam Xiamen Office in 2006, and every day was a new adventure!
After the success of opening the office, Josam needed to hire and train new employees while at the same time trying to locate new suppliers that could handle Josam's strict quality requirements. With a product catalog as large as Josam's this was difficult. Not every item in the catalog is a high volume item, and many suppliers that had potential were not a good fit for Josam's needs due to having such a large catalog with a huge mix of both high volume and low volume items. While locating new suppliers and forming new business relationships is a challenge in any company's home market, it is an even bigger challenge in a foreign country with over 7000 years of history where business is not conducted in English. China is rapidly developing on a scale that the United States can only look at with envy, and "here today, gone tomorrow" takes on a whole new meaning. Josam had to proceed very carefully, move too slow finding suppliers and you are not doing your job, move too quickly and you risk a catastrophe if the supplier fails to meet expectations.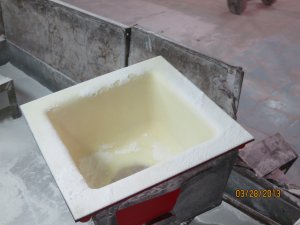 The experience of the Josam Xiamen Office was one of building long term relationships with our Chinese suppliers. Building up a whole new supply chain required tremendous amounts of training, patience, ingenuity, teaching, flexibility, listening, adaptation and anticipation of problems before they became catastrophes. Training Josam's staff members in China was the fun part, seeing how our Chinese colleagues reacted to problems and solved them in ways sometimes very different than a person would in America teaches you to have an open mind. Living 8 ½ years in a country as large, vast and culturally diverse as China teaches a person to look at things differently in their homeland as well. In a country as large as the United States and coming from the Philadelphia area it reminds you that the rest of the world does not always operate at the same speed we do in the North Eastern United States and that can be a good thing! Every single day in China was a new adventure, a new experience, a new opportunity, a new challenge, a new reward! The nice part of being on the production side of Josam's business was working as a team to solve problems, to see and help the suppliers we selected to grow, to see the business in China grow, and the reward of seeing with your own eyes the difference you could make from one quality inspection to the next! To meet Josam's strict quality standards and build a supply chain, Josam needs, iron foundries for cast iron fittings, roof drains, floor drains, and clean outs. Josam also needs copper or brass foundries, to supply our nikaloy and brass strainers, and other copper parts. When it came to steel, Josam added stainless steel casting foundries to give our customers options and as a global drainage supplier we know some of our worldwide customers prefer stainless steel drains over Nikaloy or brass. While everyone thinks of Josam as a company for cast iron drains we also need steel factories to make our lavatory uprights and drain receivers. We needed porcelain coaters to coat cast iron floor sinks and of course a hardware vendor to make all the nuts and bolts that allow Josam's customers to assemble our products. Difficult to do all this, sure, but a fantastic opportunity to really build something amazing!

Over the years Josam could not have achieved the success we have had in China without the hard work of the Josam Xiamen team including our employees and the many other people who helped Josam throughout the years. In addition, I am grateful to the many experienced Chinese and expat friends and associates whom I met over the years that gave me excellent advice on working with and managing Chinese colleagues and doing business in China. The question, I was most often asked by Americans was "do you like it over in Asia or China?" The answer to that question was always YES, you cannot live in Asia or anywhere for 11 years, with 8 ½ of those years in China if you do not like the place, the people, the food, the culture, the lifestyle and the way things function. Asia is bursting with energy and it is probably the thing I miss most having moved back to the United States. Moving to Asia for 11 years was not an easy decision, being in a family business and making the decision to move back to the United States after 11 years was even harder.
The transition from the production and purchasing side of Josam to the sales team was certainly different; we are talking about completely opposite ends of the business spectrum. In production, without question what we demanded we got (sometimes it just took longer than we wanted it) Josam was the customer, and if we were not happy, we could scrap it and start again if needed, a few weeks later we could see the results. The sales cycle for drainage products I have quickly learned does not give you that instant feedback or that visual confirmation that you have done a good job and gotten the orders shipped on time. We are working on a much different timeframe and if I do a good job now, I hope to know in a few months that Josam got the job or the order and we have fulfilled our commitments in servicing that customer. The lifestyle of my new position of Sales Manager is still the same, lots of travel, time in airplanes and airports, lots of meetings with independent business owners, lots of relationship building. My life at times is a mix of the movies "Lost in Translation" and "Up in the Air" I guess the good thing is that a 6 ½ hour flight out to California into strong winds from the East Coast does not seem very long compared to a 16 hour flight from New York to Hong Kong! A lot of the skills I have developed over in Asia and China, most importantly adapting to the situation presented are very useful in America as well. In the end, people do business with people and companies that they like doing business with and where they have a good experience. For all the reliance on technology, a company is only as good as the people that run it and work for it getting the job done every single day.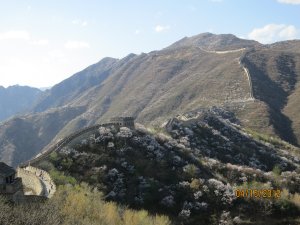 As I travel around America from sales territory and rep agency and see many parts of this big, beautiful, diverse country called America for the first time, it reminds me of that big, beautiful, diverse country of China I called home for many years. I hear the same things repeatedly, Josam is one the best if not the best names in the drainage industry. Working with Josam's sales reps is very similar to working with our suppliers, we are all looking for that long term win-win business relationship. I am still learning new things every day, gaining valuable experience, listening to our customers' needs and requirements and using my teaching skills whenever they are required. The difference is now as the manufacturer of the product, I am no longer the customer. I am the supplier and it means responding to new demands and new challenges from Josam's customers. What I have seen during my time on the road Josam is a well-respected brand with a long and proud history of 100 years and a reputation for quality products at a competitive price. As a company, we operate as one big family or team; working hard each and every day to get the job done because when it comes down to it, it doesn't matter if you are on the purchasing side of the business or the sales side of the business, it is all about getting a quality job done, on time, and on budget! I certainly take pride in working for a family company with such a great history. Whether in China or in America, I am committed to working hard with our worldly Josam team to ensure that the Josam name will continue on successfully for the next 100 years.